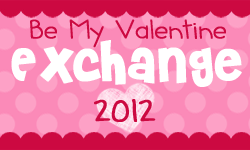 Happy Valentine's Day
What a super day! 100th day party (I will post more about that later) and Valentine's Day!
But I also received my Be My Valentine Exchange gift today and I feel so lucky!
First, I just want to say thank you to
Caitlin
and
Sarah
for organizing a superb valentine exchange. You girls are amazing!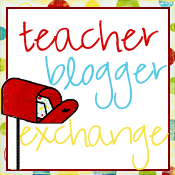 Second, Thank you so much to Sue at
SOS Supply
for the wonderful gifts. It was so exciting going to the mailbox and getting such a beautiful package! If you haven't checked out Sue's blog you MUST! She has 30 followers! Let's increase that friends!
File Folders, Notebook, Socks, Cookie, Card all wrapped up in a beautiful bag!

Third, I was lucky enough to get Barbara from Grade ONEderful as my Valentine. When I got her name, I was so excited. Although I have never met Barbara she was the first Canadian Blog I found and she has been so supportive to me and my blog. Thanks Barbara - I hope you enjoyed your gifts. If you are wondering what I sent her - check out her blog post
here
!
Lastly, Both Alissa and I would like to congratulate
Staci
for winning the Stella & Dot Hematite Studs through the Teacher Blogger Exchange. We hope you like them!
I also participated in the Class Valentine Exchange! I had to send my valentines to Guam - so I hope they made it there in time!
This was my first ever Teacher Blogger Exchange! I will definitely be doing this again!
Thanks again!