The years seem to pass by so fast and sometimes we never really reflect. Thank you to Hadar and Kristin for hosting this Linky Party.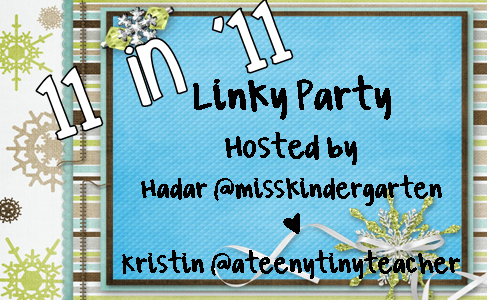 11. Favorite movie you watched:
I hardly ever watch movies and if I do, I forget them the next day. But one I watched recently that was cute was Friends with Benefits.
10. Favorite TV series:
Blue Bloods! I love this show and it is a great way to relax on a Friday night after a long week at school. I love this show so much that I had to buy two episodes this season from iTunes because the PVR was full.
And of course watching Donnie from NKOTB doesn't hurt either.
9. Favorite restaurant:
I don't really like cooking so I will go out every chance I get. One of my favorite restaurants is Sorrentino's. YUM!
8. Favorite new thing you tried:
BLOGGING!!! I started Blog Hoppin' in May just casually. By June, I was completly hooked. And by August, I started two blogs. I love the blog community! All of you are so talented, caring, and amazing!
7. Favorite gift you got:
This is super easy! I finally got my first Burberry bag! I absolutly love it! It is big enough to hold all of my teacher stuff!
6. Favorite thing you pinned:
I am addicted to pinning quotes and posters!
5. Favorite blog post:
Girl Power.
4. Best accomplishement:
Completing my Master of Education in Special Education. Two years of hard work, finally paid off!
3. Favorite picture & 2. Favorite Memory
Surprising my niece with VIP Tickets to Katy Perry! Her very first concert and sitting in row four! What a great night!
AND
Going with your two best friends to NKOTBSB! A great night-so much fun!
1. Goal for 2012:
Be the best I can Be
Happy New Year Everyone!